Ecommerce Affiliate Marketing Software
Producer
HVCG Software is a company that owns a strong Affiliate Marketing platform and has successfully implemented many large projects. With an affordable cost, fast implementation time, and clear efficiency is what HVCG Software's Affiliate Marketing system develops.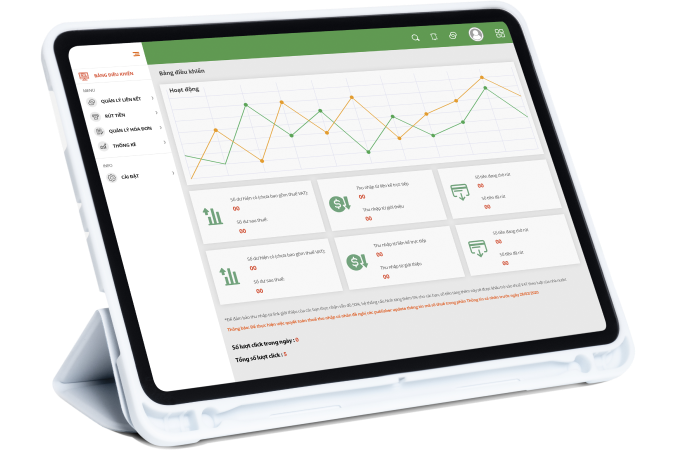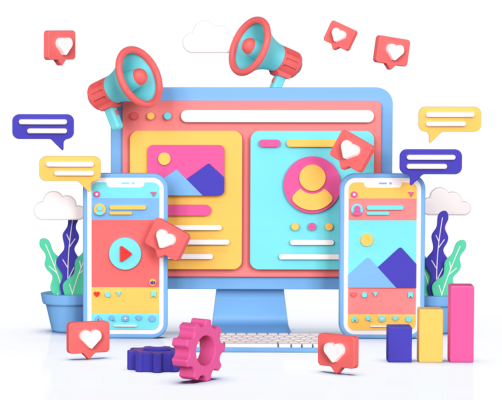 Product
Affiliate Marketingis a form of promoting products and services of companies, through the websites of advertising partners, based on the capacity and understanding of that partner to continue implementing market, attract customers to buy and use services of each company. From there, partners will receive a commission from the supplier for each successful order or completion of specific actions. This is a marketing method that is widely used all over the world and deserves strong development in Vietnam. Some big businesses that are successfully applying Affiliate Marketing are: Momo, Shopee, Tiki, Lazada…
Referrals Link
Referral code for new users. Partners will receive a commission of 10% of the amount that subscribers to the system accumulate through their referral link. When someone registers to join the system through a partner's Referrals Link, they will also use their Referrals Link to refer other members and enjoy 10% of the commission of the accumulated amount of the users that they use. they sent. At this time, the commission that the promotion partners own will receive 10% of the first person, when that first member has more users joining the system by Referrals Link, the commission will automatically be received increase more and more.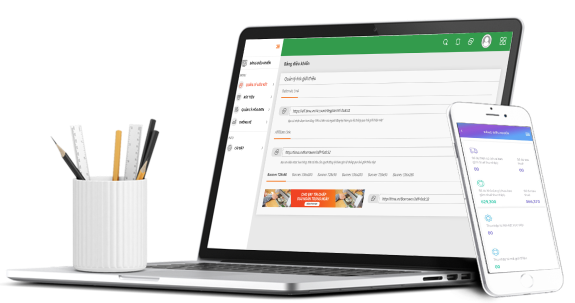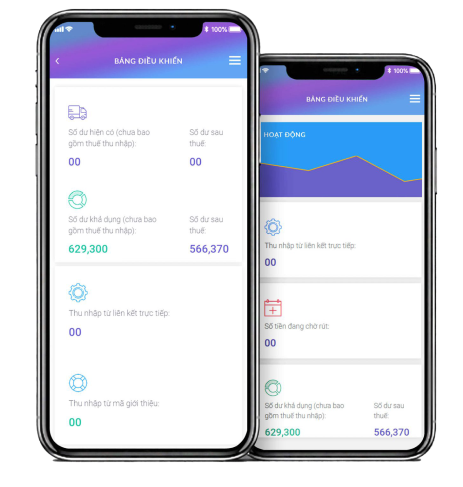 Affiliate Link
Using Affiliate Link in articles, partners will receive a 10-30% commission on the total product value when someone makes a purchase through the Affiliate Link. Implementing Affiliate Link is extremely easy and completely free.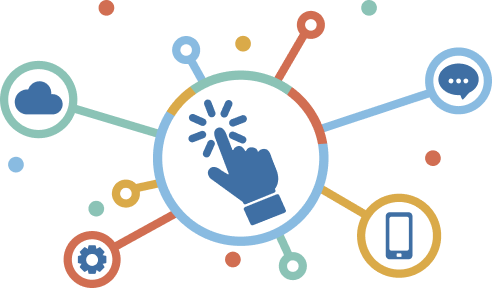 Trading system
Indicate income from direct links (Affiliate Link) and income from referral codes (Referrals Link) of partners.
The available balance shown in the system is the amount the partner owns using their referral code earned and can withdraw.
Affiliate income: commission received when someone makes a purchase using a partner's link.
Income from referral code: commission received when someone makes a purchase with a referral code.
Amount withdrawn: statistics of the amount withdrawn from the system.
Store cookies
This is an important feature to attract Affiliate Marketers to work, because not all customers buy after the first click. They may be hesitant, wanting more information, or just reading the news that day to find out. When this is the case, customers should set up a cookie storage feature, which will make it easier for them to find the information they want.
Order introduced
Show details of all orders created through the partner's Affiliate Link. Referral orders include those created but not successfully paid and successfully paid. With successful orders, customers will receive a note "Successfully ordered".

Successful sales order
Statistics on the number of successfully paid orders and detailed information about those orders. Promotional partners will receive a commission based on these paid orders. Statistics of the amount of commission that the partner has received after each successful order.

List of Linked Users
Aggregate a list of all users of the link provided by the partner. Show information of everyone who has used the partner's link such as date of operation, login time, etc. Update the development status of the account based on the number of linked Users.

There is no cost to create a directory or service.
Flexible working hours and methods.
Increase visits and strong interactions for the website thanks to advertising aimed at customer needs.
Don't waste time creating content, website, fanpage, etc.
Cutting time for management, marketing, consulting, support… Improve competitiveness, promote technological advantages.
High amount of earnings or commission in each order.
Log in as an administrator and control every aspect of the affiliate program.